We take pride in all of the comfortable areas available to our guests.  Whether it be upstairs, downstairs, on the balcony or porch, we want you to enjoy the space you're in!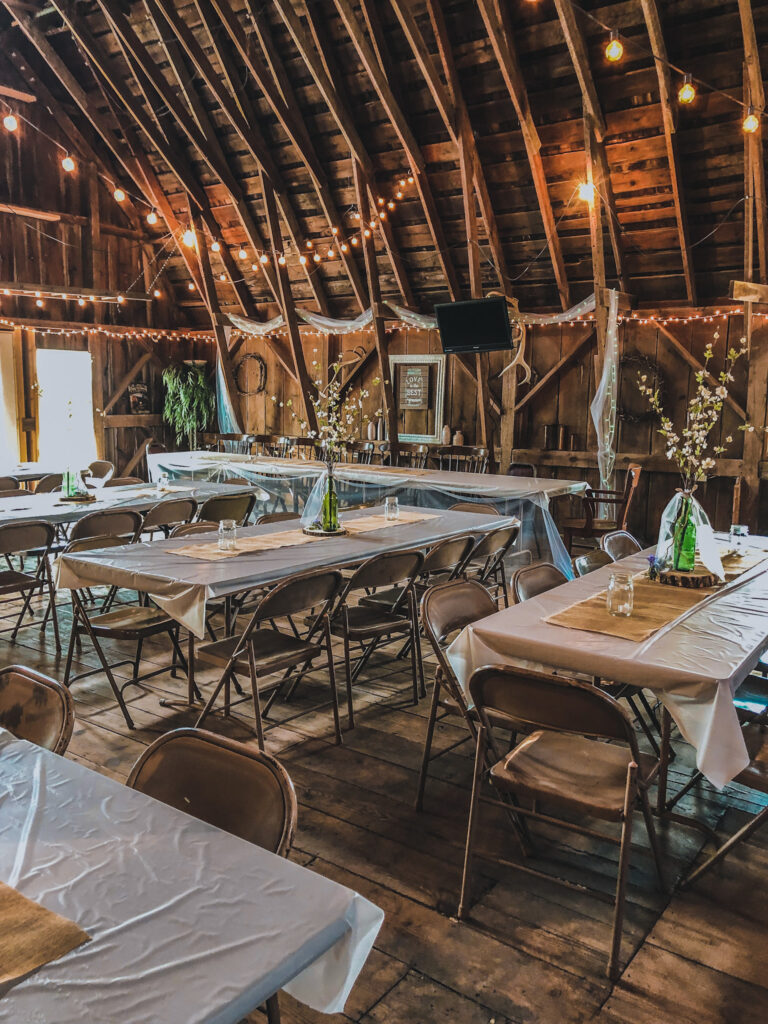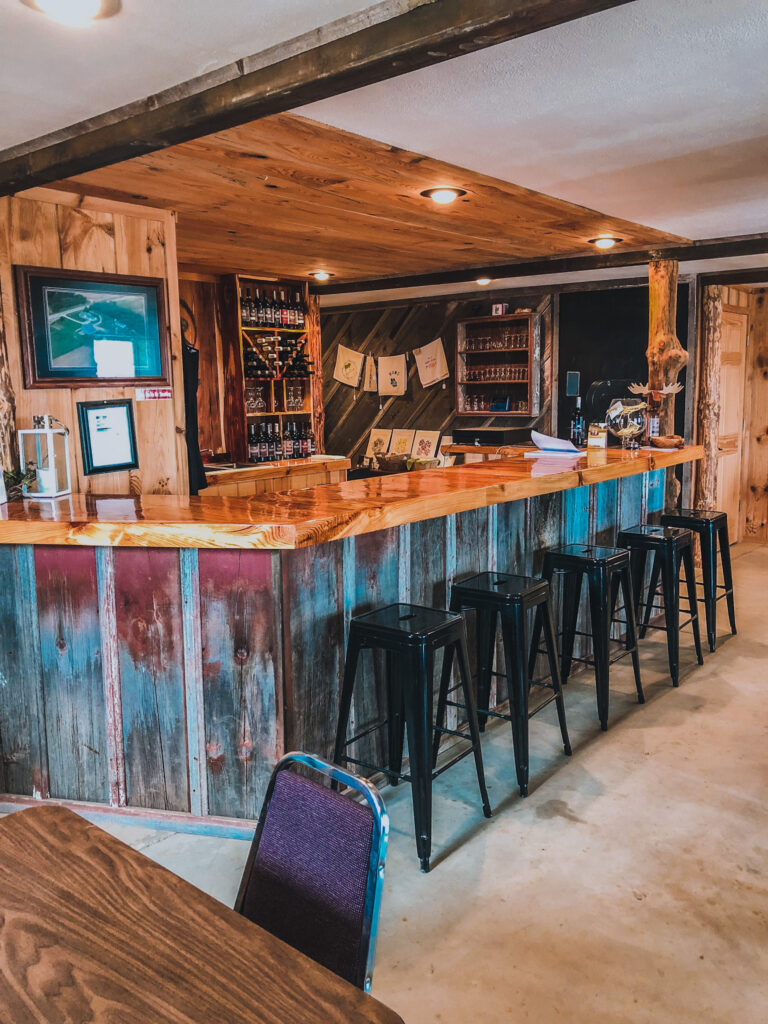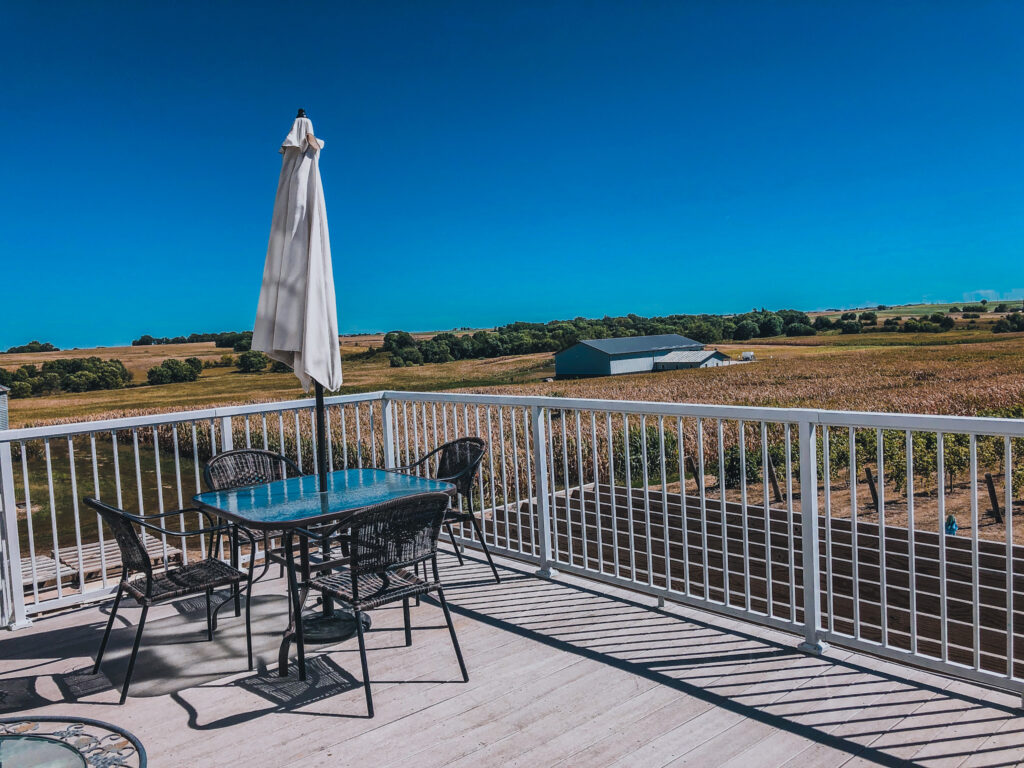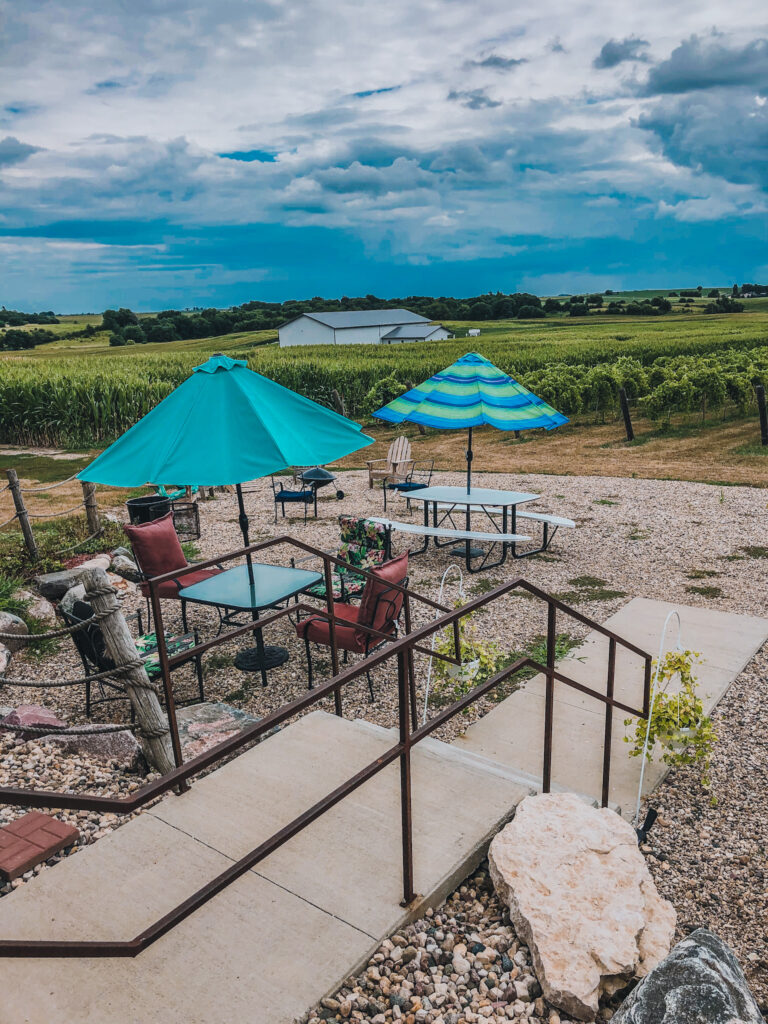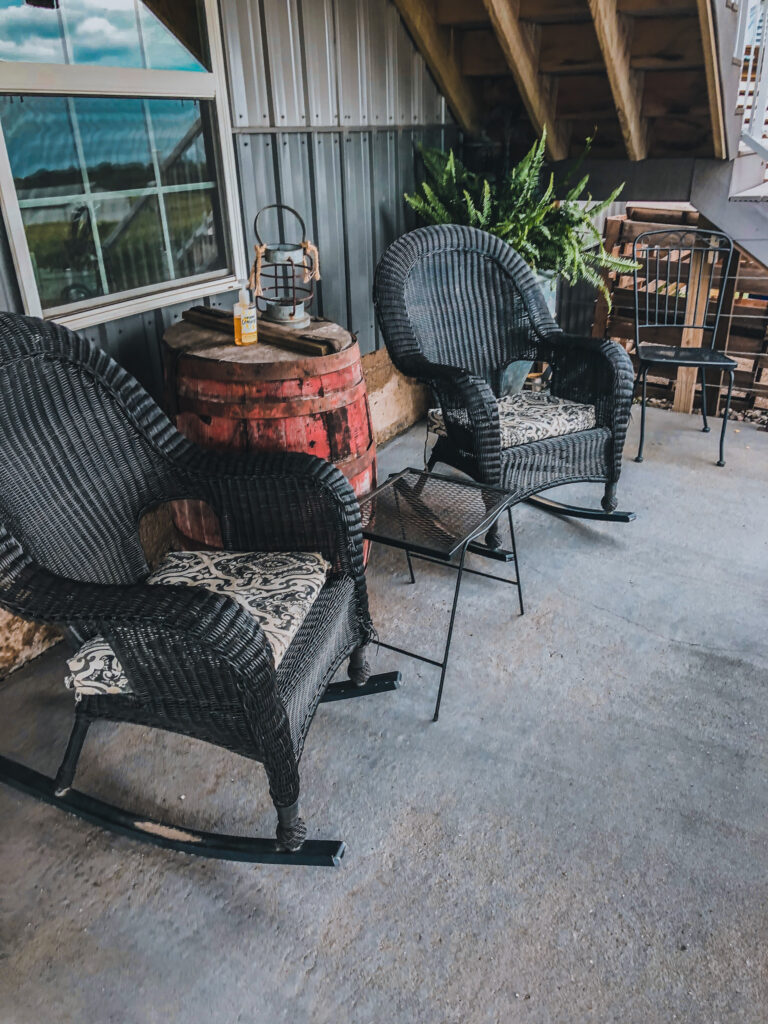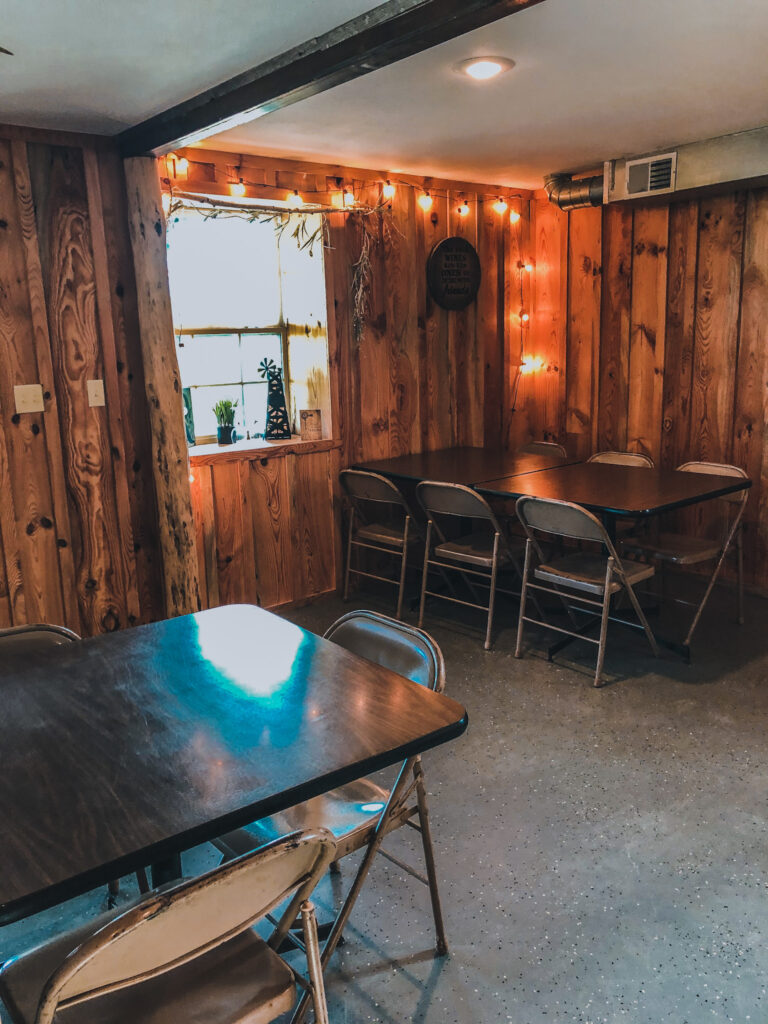 Downstairs is our tasting room area where you can come to the bar and sample wine before you purchase a glass or a bottle. There is also an area downstairs that holds tables and seating for different types of events or to just enjoy a glass of wine.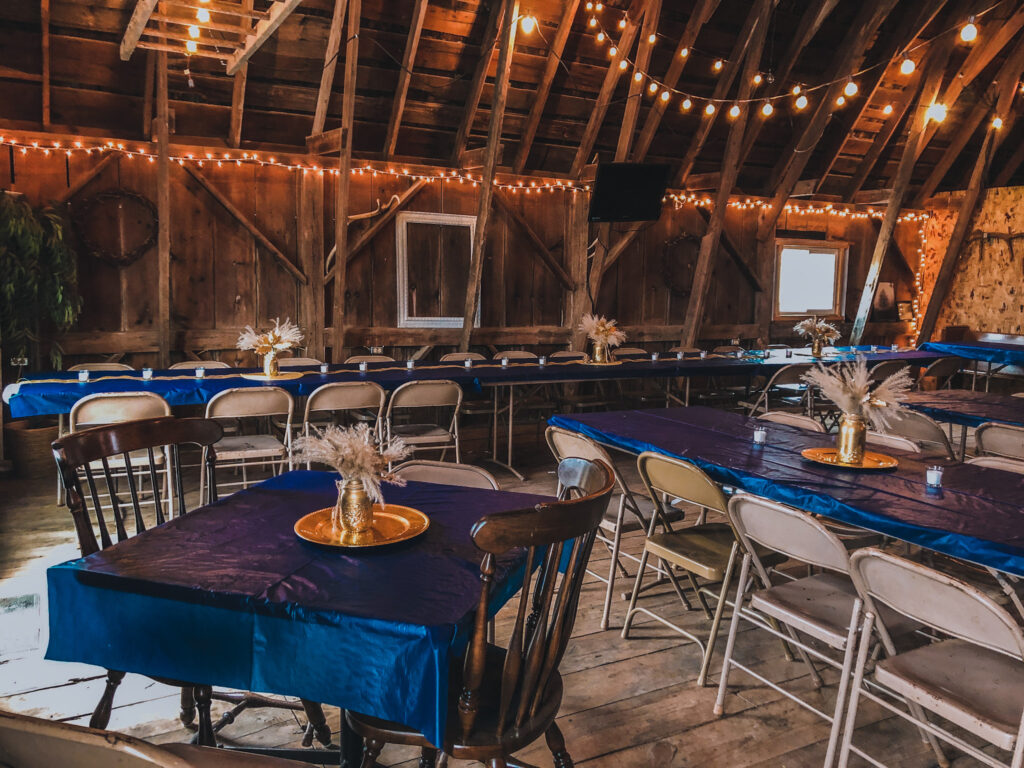 Upstairs used to be an old hayloft that has been turned into a beautiful area to hold an event of any kind. We have held everything from wedding ceremonies and graduations to small family gatherings and birthday parties. The balcony upstairs holds the best view that overlooks the vineyard and is great for enjoying a fresh glass of wine.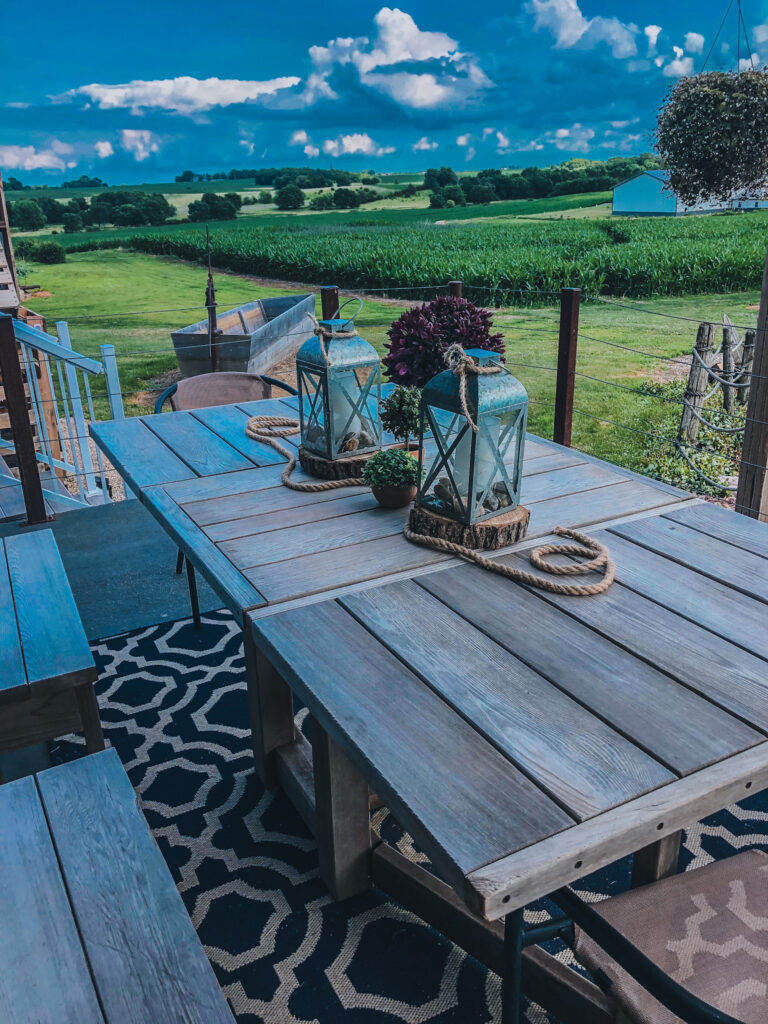 The cement porch area is our most popular seating area where you can enjoy some wine with friends and family. There are plenty of comfortable areas to choose from on the porch! Just beyond the porch we have a fire pit and extra seating for anyone to enjoy. We have also held wedding ceremonies in this area!